Simplify Breach Prevention with Morphisec + Microsoft
Microsoft Windows has one of the best endpoint protection solutions built right into the operating system: Defender AV.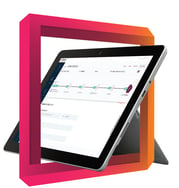 This free endpoint security tool blocks known attacks, leverages behavioral prevention, and protects organizations against cyberthreats as well as -- or better than -- leading third-party platforms.
Using Microsoft Defender AV paired with Morphisec Guard, organizations can get market-leading protection against known and unknown attacks for 30 percent less than the leading third-party tool.
Download the whitepaper to learn how:
Morphisec Guard and Defender AV combine to protect critical systems against known and unknown threats
Microsoft's investment in Defender AV makes it among the best endpoint protection solutions on the market
Breach prevention is made easy when deploying Microsoft and Morphisec together
Ransomware doesn't stand a chance against the power of Morphisec and Microsoft